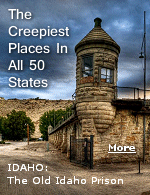 .

Packing up and hitting the road always seems to take longer than you plan for, especially when you've been in one spot for several months. The motorhome hasn't moved from the parking spot in front of the family Minnesota lake cabin since last Fall, other than a two day trip taking Hazel to the Mayo Clinic a couple of months ago. Driving the 200 miles down there with Hazel back in the bedroom was the most comfortable way for her to travel, and we spent two nights in the local KOA campground for $50 a night, saving a bundle over the local motels and hotels.

.

But, taking a 2,000 mile trip to take my son David back to Naples, Florida required a little more preparation and expense. Two rear tires were replaced with new 10 ply Firestones, and when those were being installed, a leaking grease seal on the rear axle was noticed, to be replaced the next day by my regular RV mechanic. A couple of months ago, I'd purchased another 2002 Chevrolet Tracker to replace my aging tow vehicle of the same make, model, and vintage.

With a bit of rust, faded paint, and 185,000 miles on the odometer, not counting the 50,000 miles I'd towed it (the odometer doesn't move when it was being towed), I had a chance to buy a really clean Ohio 2002 Tracker with 67,000 miles on it. But, it needed to be rigged to be pulled down the road, and all of that was done, taking some time and expense. I'd changed the RV oil recently, tire pressures were checked, and early afternoon on Saturday the 14th of September, David and I headed South, first stop "Diamond Jo's Casino", just over the Iowa state line, where RV parking was welcome, and the buffet and blackjack tables were waiting. Unlike the last time I was there, I actually left with a small profit, as did my son, winning $35 at a one-armed bandit.

Wanting to avoid the traffic of big cities blocking the way to Florida, like Indianapolis and Kansas City, we avoided the interstate, passing through a lot of small towns, the scenic route, that even included passing a black horse-drawn Amish buggy now and then, things you don't see out on the freeway.

If I was on "Who Wants To Be A Millionaire" and the question was the capitol of Missouri, I'd have gotten it wrong. We spent the night in the Walmart parking lot of Jefferson City, unhooking the Tracker for a trip downtown for a beer a block from the recently closed state prison, which was only a short distance from the capitol building. An interesting downtown.

More fuel stops, another night, maybe two, in a Walmart lot, I've forgotten where, they blur together on a trip like this. For a change of pace, and I was just getting tired of driving and fighting rush hour traffic, Dave and I stayed in a KOA campground near Little Rock, giving me a chance to walk the dog, meet some new people, dump tanks, and run the air conditioners without using the generator. It was starting to get hot out, temps all week were in the high 80's, low 90's. Leaving the KOA the next morning, the forecast for the area was 99°F.

We stopped to fill the 75 gallon gas tank at a station about 225 miles north of Biloxi, Mississippi, our destination that night was the Gulf Islands National Seashore near there. As I pulled up to the pumps, I noticed a very tall young man in front of the station playing his guitar and singing. Interesting. As I was putting that $125 bucks worth of fuel in the tank he walked over, big smile, and we visited for a few minutes. He pointed out his girlfriend, standing out by the highway with her thumb out, trying to get a car to stop without success. The two had been hitchhiking, trying to make it west to Texas, but weren't having much luck here. "We slept in a farmer's field last night", he said. We were heading south, sorry, but I gave him $20 bucks and a card for the travel blog, wishing him good luck in finding rides.

David and I parked the RV and walked to the restaurant next door for lunch, and when we came out, the tall hitchhiker (he had to be six foot eight) and his girlfriend were standing near the RV. They'd decided to give up on heading west, thought maybe they could go south to Biloxi where they had friends. "Climb aboard", I said, opening the door.

An interesting couple, I pulled a couple of cold soft drinks out of the refrigerator for them, the couch was empty, and I pointed out the bathroom in the back. "It flushes with the foot pedal", I said. It was getting pretty hot out there, and I had the generator running, powering both of the roof air conditioners, and it wasn't long before the guitar started up. These two had actually jumped a freight train a day or two before, "You're a modern day Woody Guthrie", I said, and he beamed at that, knowing I'd figured him out.

A cell phone call was made (interesting to me that someone hitchhiking had a $600 Apple phone, but things have changed since I was that age), and a friend would be at the Walmart a few miles north of Ocean Springs to pick them up.

The 225 miles went by, we pulled into the Walmart parking lot, said our goodbyes, but not before a photo (see above). Not knowing their situation, I offered another twenty to the girlfriend, who was very nice and reminded me of my granddaughter Julia, looked very much like her, a real doppelganger. But, she smiled and refused the money, saying she was fine.

"Call your mother tonight", I told her, "I know she's worried about you".

That got a reaction, "Yes", she said, "I know she is, and thanks for reminding me, I'll call her tonight".

Off the pair went, hand in hand, fading into the Walmart parking lot crowd of busy shoppers unloading carts, and Dave and I headed out for the last 20 miles to the Gulf Island National Seashore campground.


Advertisement