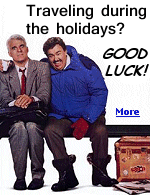 .

A few months ago, I got an email from my daughter Sarah in New York City, with a schedule of JetBlue tickets from Minneapolis to Boston a few days before Christmas. This was a surprise to me, and I emailed back saying there must be some mistake, going to New York wasn't on my bucket list. "Talk to your wife", Sarah emailed back.

.

The two of them had cooked up this trip, knowing I'd be against it, bought the tickets, and it looked like I was committed, or should be.

.

The plan was to fly into Boston on December 19th, our son Glenn would drive an hour down from Nashua, New Hampshire to pick us up, then take us back to Boston three days later to catch the train to New York City. Then, after Christmas, we would reverse the process, return to Boston where Glenn would again pick us up for a couple more days in Nashua, before going back down to Boston to catch JetBlue for the flight back to Minneapolis. Our son Andy and his wife and baby Oliver would be accompanying Hazel and me on this journey.

I couldn't wait to go. Yes I could, but the plot was hatched, and it was too late.

Because our schedule of events arranged by my daughter included a Christmas Eve concert at Carnegie Hall, I planned to take my one remaining pin-stripe suit that fit me, with the wing-tip shoes, dress shirts and ties. But, I needed a top coat, and maybe a hat, this was going to be a fancy event. So, the search was on for a nice topcoat and Hazel found the perfect one at Salvation Army, a black Italian cashmere in perfect condition in my size for twenty bucks, no doubt a fraction of what it sold for new. It even had a like-new pair of leather dress gloves in the pockets, the previous owner must have been in a hurry to get to the funeral home.

I buy most of my clothes at Salvation Army or Goodwill, it kills me to pay retail, but Hazel is always telling me not to tell people about these great deals. What she doesn't realize is, that among men, getting good deals like this entitles you to bragging rights to be envied by other males in your group. I have a couple of $40 Nike golf shirts that I bought at Goodwill, I call it the "Dead Man Walking Menswear Store", with the tags still on them for $6 bucks apiece, the previous owners may have gotten them as Fathers Day, birthday, or Christmas gifts, but didn't live long enough to actually wear them. I know a fellow who works at a local funeral home, and he tells me that often, especially with elderly individuals with no local family, the relatives arrive at the funeral from out of town, have a very short time schedule to deal with things, and just clean out the closets, dropping everything off at the local charity thrift store. A good deal for everyone, except the guest of honor.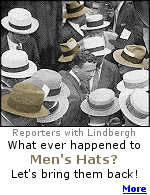 .

A good hat was next on my list, and failing to find one at my favorite haunts, I ordered a nice fedora online from Village Hat Shop in California. It was on sale, with free shipping. I was all set for the trip, all I had to do now was wait.

.

Blast-Off

.

Late in the afternoon of December 19th, our daughter Annie took the five of us to the airport in Minneapolis in her minivan, me, Hazel, Andy, his wife Katie, and 7 month old Oliver. I was pre-loaded with Stan and Ollie one-liners for the trip, and the little guy would smile ear to ear when I teased him with one, even though I knew he didn't understand a word. Little Ollie is a good traveler and listener.

.

The flight was in a JetBlue Airbus A320, quite an upgrade from those 737's Sun Country Airlines uses to haul me on those Laughlin, Nevada gambling junkets, this plane actually had padding in the seats and a television set in the back of the seat in front of you. Arriving at the Boston airport, a cellphone call to my son Glenn found him to just a couple of miles away, with Glenn's wife Mei following in a second car, no way were we going to get the now 7 people and luggage into one Honda Civic. In a few minutes we were all heading North to Nashua, New Hampshire.

It was nice to catch up on family things in Nashua, with my two grandchildren, Ronald Wilson Howes, they call him "Wil", but I call him "Little Ron", although he'll be as tall as me soon, (named for me, but also with a tip of the hat to Glenn's favorite president Ronald Wilson Reagan) and my granddaughter Kelly. Son Glenn was named after my father, born on my dad's 49th birthday, to do otherwise would have been a sacrilege.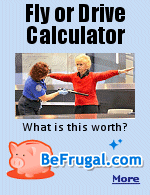 .

Three days of visiting, cooking, dining out, and then it was time for the trip back to Boston to catch the train to New York City. With a completely sold-out train, we had to split up, and Hazel sat across from an interesting couple and their teenage son, on their way to catch a plane to visit relatives in Germany for Christmas. I sat across the aisle and listened, and it was almost non-stop conversation for the entire trip, Hazel really enjoyed visiting with these folks.

.

Arriving at Penn Station, we got lost trying to find and figure out the subway system to get to Sarah's apartment, and the cab drivers I talked to didn't want to go "way out there" to Queens, where Sarah lived, but we eventually got on the subway and made it to Sarah's.

Our stay in the Big Apple included taking the subway right downtown to see Rockefeller Center, the Christmas tree, one of the skating rinks, all the time being amazed at the crowds and what were all these people doing here. What was the attraction? Were they getting free heath insurance, or maybe they were all born there and don't know how to get out of town.

Sarah had arranged for low-cost (by New York standards) theatre tickets for Hazel and me to buy online to attend a play, "The Band's Visit", based on a popular movie a few years ago. Rave reviews by New York critics, but I would rather have seen the movie. Hard to trigger "suspension of disbelief" with plywood props on a small stage, when compared to cinema, where attention to the smallest detail has to be as realistic as possible. Sorry, theatre goers, but I'm a Midwestern movie fan.

.

.

.

Andy and Katie went to a play a couple of days later, "Network", again a play based on an Oscar winning movie. They said it was great, two tickets at $90 bucks each. I went online and ordered a used DVD of the 1974 movie for $5 bucks including free shipping. They were right, the movie was as good as I remembered, and according to the critics, the stage play is well done and a hit as well. But, if you ever hear they made a Broadway production out of the classic 1942 film "Casablanca", and that I went and loved it, be assured I am being held somewhere against my will.

On Christmas Eve, Sarah, Hazel, and I again boarded a subway to attend a one hour concert at Carnegie Hall. It was very nice, a beautiful theatre and we all enjoyed it a lot, although climbing the stairs to get to our balcony seats about did me in. I'd misread our ticket reservations and the accompanying map of the theatre when I bought them, and foolishly thought "hey, we're in the fourth row on the main floor, right next to the Vanderbilts", no, we were in the fourth row in the balcony next to the Schwartz family.

On Christmas morning, back in Sarah's apartment, we had our gift opening, having drawn names in a lottery rigged by our daughter. Little Oliver got some good stuff that he immediately tasted, everything goes in the mouth at that age, and we all got something nice. Sarah gave me a Blu-Ray copy of "On Golden Pond", starring Henry Fonda who was my age when he made the movie, dying two years later at 77, and I remembered how old he looked to me when the film came out in 1981. Naturally, that cheered me right up.

But, I do love this movie, filmed in New Hampshire, but looks like it could have been shot on Rainy Lake in Minnesota, thank you, Sarah, for giving it to me. I remember when HBO paid the unheard of $8 million for the rights to show it in the mid 1980's. Back then, HBO only had one "channel" and movies ran on a schedule, they didn't get around to inventing the internet and streaming for another 20 years or so. With all that money invested, the film played several times a day for an entire month. I hope they broke even.

Sarah put on a great Christmas Day meal, desert and everything, in her small apartment, a real feat with a kitchen about the size of the galley In our motorhome, and the rest of the day was spent napping and watching movies on television.



.



BACK TO BOSTON, NASHUA, BOSTON, MINNEAPOLIS, AND THE LAKE CABIN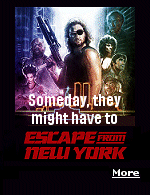 .

The day after Christmas, Sarah helped us take the subway back to Penn Station for the train to Boston, where son Glenn and his wife Mei would pick us up for the trip up to Nashua. After two days of recuperating, some meals in and out, these poor people had to haul us back down to Boston to catch the plane home to Minneapolis. Thank you, Glenn and Mei, for all the effort and hospitality. Next time, we'll bring our motorhome and park in your driveway, no effort on your part required. The plane ride home didn't seem as crowded, I watched a couple of movies, free on JetBlue, but we landed about half-way into Jack Nicholson's "As Good As It Gets", about the time I was really getting into the plot. So, the other day, I went online to eBay and ordered a used DVD copy for $5 bucks with free shipping, so I can find out how it ended. Jack probably got the girl.



.



EPILOG

Since getting back to the cabin, where we can watch the ice fishermen out on the lake and take life easy, I've had time to get the motorhome in for some maintenance items before heading South to Florida. Whether we headed down the road or not, the furnace blower motor started to howl, and I had a new one installed. The new one will hopefully last as long as the original on our 1992 Fleetwood Southwind, when I'll have to replace it again when I'm 102.

On our last road trip, we started to notice engine clatter when I'd accelerate from a stop sign. I'd had a manifold exhaust leak on our previous two motorhomes, both properly repaired, and I assumed that was the problem. A couple of days ago, Hazel and I moved into the lake cabin, we usually spend most of our time, including sleeping, in our well-insulated RV where we have satellite television and most of our possessions, and drove it to my mechanic at Absolute Auto Care in Princeton. Yesterday he called, telling me the manifold is fine, but the thingamajig that takes hot exhaust up to the whatsamacallit was corroded and leaking, and they had to order a new one, so we're here in the cabin until Monday.

My son Tom* once suggested that I name our motorhome "The Ship of Theseus", telling me this story:

In ancient Greece, there was a legendary king named Theseus who founded the city of Athens. Since he fought many naval battles, the people of Athens dedicated a memorial in his honor by preserving his ship in the port. This "ship of Theseus" stayed there for hundreds of years. As time went on, the wooden planks of Theseus' ship started rotting away. To keep the ship nice and complete, the planks were replaced with new planks, as were other ship parts.

Here is the key question: If you replace all those parts, is it still the same ship that sailed into the harbor hundreds of years ago?

Tom was right, it does sound like my motorhome.

* It sure seems like I have lots of "sons". I do, seven sons, two daughters. I remember years ago, when the kids were little, a older lady came up to us after Sunday Mass and said "How many children do you have?" . "Nine", I said proudly. " .Oh", the lady said, "what a nice Catholic family!"

But, you could tell from the look in her eyes she was thinking "dirty rotten sex fiend ! "


Advertisement