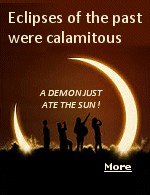 .

Several months ago, I started to think about finding a good location to view the coming eclipse. A report on the evening news talked about it, how a nationwide eclipse hadn't happened since 1918, and what a big deal this was going to be. When you live in a motorhome full-time, you've got to be somewhere, so I started to look into the possibilities.

.

A map of the moon's path across country was googled up, and I called some RV parks, starting in Wyoming. To my surprise, several were already booked, one had an opening, but the price was $200 a night with a two-night minimum. Then, I thought of my membership in "Harvest Hosts", an organization that lines up wineries, orchards, dairy farms and similar operations that will allow an RVer to park overnight without cost. I went to the Harvest Host website and started looking and spotted a winery just north of St. Paul, Nebraska, right in the viewing path.

I called Miletta Vista Winery, and talked to Loretta, she and her husband Mick own the place. I explained my idea to come down there for a day or two to see the eclipse, promising to buy "a lot of wine", (and yesterday I did). That was fine with her, they had room for two RV's, it would be dry camping, and my generator was in good shape.

I went online and searched for the special glasses Hazel and I would be needing, and not knowing that every Walmart in the country would be selling cardboard ones for a buck, bought not just two pair of the deluxe Ray Charles wrap-arounds for $15 bucks apiece, I ordered four pair, thinking that a couple of our friends would be coming along. (They couldn't make it, so I'm loaded with expensive spectacles for the next eclipse in 2024).

That was in March, I had my RV reservation at a winery right in the path of the eclipse, I was all set.

In July, I got a phone call from Loretta at the winery saying that since we'd talked there had been some changes down there, and now they were planning an "Eclipse Pary" for a hundred people, it would include a bottle of a special wine, "Black Sun", made just for this occasion, a t-shirt, a pair of solar glasses, and a nice luncheon buffet, all for $50 a person. "Would you still want to come?", she said, "we have 98 people signed up, and I held these two spots for you and your wife." I gave her my credit card number. This was going to be a bigger and better event that I'd imagined.

On Sunday afternoon, August 20th, we pulled into the winery and parked behind the only other RV attending, to occupy the second of the "two spaces" described on the Harvest Host website. A pickup truck pulled up, it was Mick, the owner. Mick said that they'd had so many requests, mostly from local customers, I think, that now "250 people will be here tomorrow", and he asked if I could pull up a little closer to the travel trailer ahead of us, because they would be a little short of parking space in the morning.

The next morning, the place was getting busy. At 9 AM, attendees started to pull in, and soon the wine bar was doing a brisk business, it was evidently 5 o'clock somewhere. Hazel and I watched satellite television coverage in the motorhome until they showed the eclipse starting in Oregon, then we walked over to join the crowd, both wearing our "eclipse t-shirts", mine from the winery, while Hazel wore a more colorful one our daughter Annie had thoughtfully ordered from Amazon and sent along.

As participants started to line up for the food, we joined them, and it all looked so good, and with my big eyes, I took a little too much.

By now, people with camp chairs were gathering on the grassy knoll south of the winery for a clear shot at the upcoming event. (What, too soon?) The weather was perfect, I took a reading with my infra-red temperature gun, it was 82°F. The air seemed to be changing color, it was getting a little darker, not much change, but noticeable and still bright. Checking the sun with my solar specs I could see the moon was starting to take a bite out of the sun.

As it got darker, still bright, but different, I took another temperature reading, now down to 74°F, a drop of 8° in just a few minutes. By now, over half the sun was behind the moon.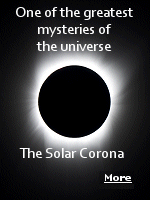 .

Soon, there was just a sliver of light up there, with a strange aurora down here. Then it happened, THE ECLIPSE, all at once, and just as we'd imagined, a completely black sun surrounded by a brightly glowing corona. The crowd roared, oohed and awed, then clapping broke out. It was wonderful.

.

In a couple of minutes, like so many other events in life, it was over, the crowd started to stand up, folding up those canvas chairs and stuffing them in their carrying bags to wait for the next big event, maybe a picnic or softball game.

Hazel and I headed back to the motorhome to check coverage on television, and watched as thousands gathered in a stadium in Carbondale, Illinois, got shutout at the last moment by a big cloud. Talk about disappointment.

But, we had ours, with wine to boot, at the Miletta Vista Winery in rural Nebraska.


Advertisement