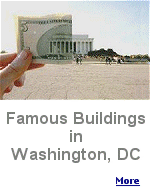 .

The mountains of West Virginia and Pennsylvania proved a challenge as Hazel and I made our way to visit our son Tom and his family in Fredericksburg, Virginia. Our motorhome's transmission, powered by a 460 cubic inch 5.7 liter Ford engine, strained as it pulled our 14,000 pounds, plus a 3,000 pound Chevy Tracker, up and down 7 or 8% grades. One labeled as "10%" was particularly unnerving, requiring shifting down to second gear, with flashers on and going 30 miles per hour in the right lane, while small cars and big diesel pusher motorhomes roared by.

.

Tom is finishing up with his PhD in Philosophy at Catholic University in Washington. This will be my fourth trip to see him, and I have yet to actually go to downtown DC to see the capitol or any of those buildings and monuments rumored to be there. We'll be coming back for a longer visit next month, as we migrate south with the birds to Florida for the winter, and I'll look for them.

The KOA Campground was our destination, open year-round, and surely empty, I thought, this time of year. But, as we approached that afternoon, Hazel urged me to call and make a reservation. "Not necessary, I'm sure", I said, "but ok …". I called. The young lady at the campground seemed to hesitate a bit when I told her we'd be coming in for a landing about 5 o'clock, "we're pretty full", she said. It seems an RV club made up of retired DC policemen had taken over the place, but after a minute or so, she told me they had "one spot left", and I took it.

After getting set up, I unhooked the Chevy Tracker and we headed off to see the kids for the evening, returning in the morning (Sunday) for a full day of it. Our two year old granddaughter, Audrey, remembered us, sort of, but by the time we were ready to head north towards New Hampshire on Monday, she was soaking up all the attention that comes from having grandparents.

Our daughter Sarah lives in New York City, an attorney for the Screen Actors Guild, and she was looking forward to our visit. "You can bring the dogs and stay in my apartment", she said. I'd investigated an RV park in Florida, New York that advertised itself as the "closest one to New York City", at about $60 a night, but it was unclear how the heck I'd be able to get into the city. Maybe a train, or a subway, any number of ways other than actually driving, and all very unappealing. Going to the Big Apple has never been on any list of mine, except the one labeled "places I'm never gonna' visit".

I plotted out a route to Florida, New York using the "Good Sam Trip Planner" on their website, going northwest to avoid Washington and Baltimore, and on to Nashua, New Hampshire, going through Massachusetts not using tollways, and exported it to my new Rand McNally "Good Sam" GPS.

There is a definite learning curve with the new GPS, and one of the features they crow about is the ability to create a trip on the "Good Sam" website, and then send it to the GPS. The problem is, it doesn't quite work. I wonder if Rand McNally knows that your carefully crafted trip, avoiding tollways because you don't have "E-ZPass", and Massachusetts no longer accepts cash, is totally ignored by the program, and when you turn on the GPS and open the trip, it gives you the straight-shot to New Hampshire, using all the tollways.

I was reminded of the villain in a James Bond film talking about the computer software his company was about to release, "full of bugs, they'll be forced to upgrade for years".

I was heading north, when Hazel's phone rang, it is our daughter suggesting that we not visit now, but stop after we've been to Newfoundland, on our way south to Florida.

I'd dodged the bullet, the Big Apple was going to wait.


Advertisement